Celebration of Football to take mark St Colman's College bicentenary
​Few tickets remain for Saturday evening's St Colman's Bicentennial Celebration of Football at the Canal Court Hotel.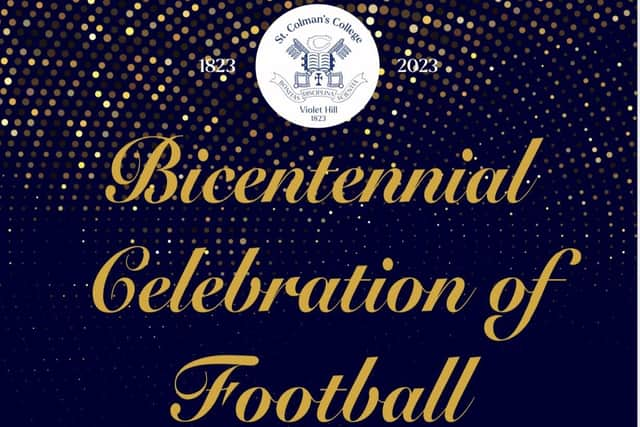 ​Whether you won, lost, played, trained, or simply supported the blue jersey, St Colman's College would love to see you on Saturday night.
The school's social media has been very active in the last few weeks bringing up memories of days gone by.
"We are eagerly awaiting this unique event," St Colman's wrote online.
"It promises to be a once in a lifetime opportunity to celebrate all that is good about the Gaelic Football tradition in the College. The response has been fantastic and we are indebted to EOS IT Solutions and O'Neill's, our primary sponsors.
"There have been many memorable days playing, coaching, parenting or just following Violet Hill teams. We have had many great opponents in the past too."
Tickets are still available in limited numbers at eventbrite.co.uk.