​Flood relief: Advice NI urges Newry businesses to seek support
​In the wake of recent floods which have devastated Newry businesses, Advice NI is urging those affected to seek expert support.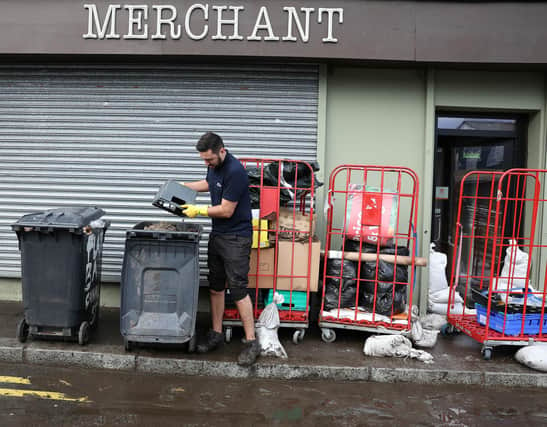 ​The money and debt charity which offers free, impartial, and confidential advice could be a crucial lifeline to businesses and can assist with assessing your situation, advising on next steps, engaging with creditors on your behalf to negotiate possible pause to payments and establishing a suitable repayment plan for all borrowing.
Last week the Secretary of State for Northern Ireland Chris Heaton-Harris announced £15 million would be reallocated from Northern Ireland's budget to support businesses affected by the floods. The funding will see businesses offered a £7,500 payment distributed by Newry, Mourne and Down Council, and rates relief for up to six months. However, as Jennifer Elliot, Business Debt Advisor at Advice NI explains, the impact facing businesses are expected to cost hundreds of thousands of pounds.
Jennifer said, "We are deeply saddened to see the devastating impacts of the recent floods on individuals and businesses across Northern Ireland. We want to remind businesses that seeking expert business debt support can be a lifeline and depending on your business type, Advice NI can help you to consider your next steps.
"We understand businesses may have concerns in relation to turnover and profit, borrowing circumstances, and affordability. If you're struggling with repayments, the best thing to do is address the issue now, don't wait. Ignoring debt won't make it go away and could lead to severe consequences such as business insolvency. Being open and communicative with creditors is crucial and generally creditors are keen to work with businesses, largely if they are kept well informed and up to date.
"It doesn't matter what size your business is or whether you're a sole trader, partnership, or limited company we can support by working alongside your bank or creditors to negotiate payments and establish a way forward that works for you. If your company has temporarily ceased trading, we can also help navigate and advise on personal liability concerns to safeguard your finances and future."
Advice NI and the Independent Advice Network have 65 members across Northern Ireland, all providing free, impartial, and confidential advice. Businesses can call 0800 915 4604 or by emailing [email protected]. where they can speak directly with an adviser between 9am and 5pm, Monday to Friday or visit https://www.adviceni.net/