BADS ready to 'Sink or Slim'!
​Members of Burren Amateur Dramatic Society are pictured on stage for the final rehearsal for their play, 'Sink or Slim'.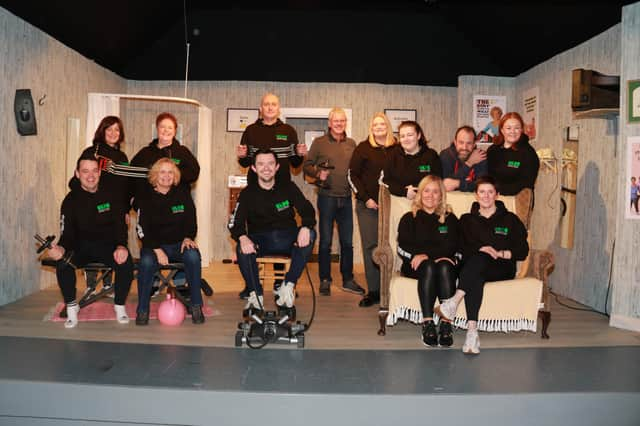 ​The show is currently running from until Friday, November 24 having launched on Sunday past.
Tickets available from Bumbers or John Magees. Alternatively you can get your hands on them through the BADS Facebook page.
If you need a laugh then get yourself a ticket and support them! INNR4827